Pipe Sgt. Jodie Warren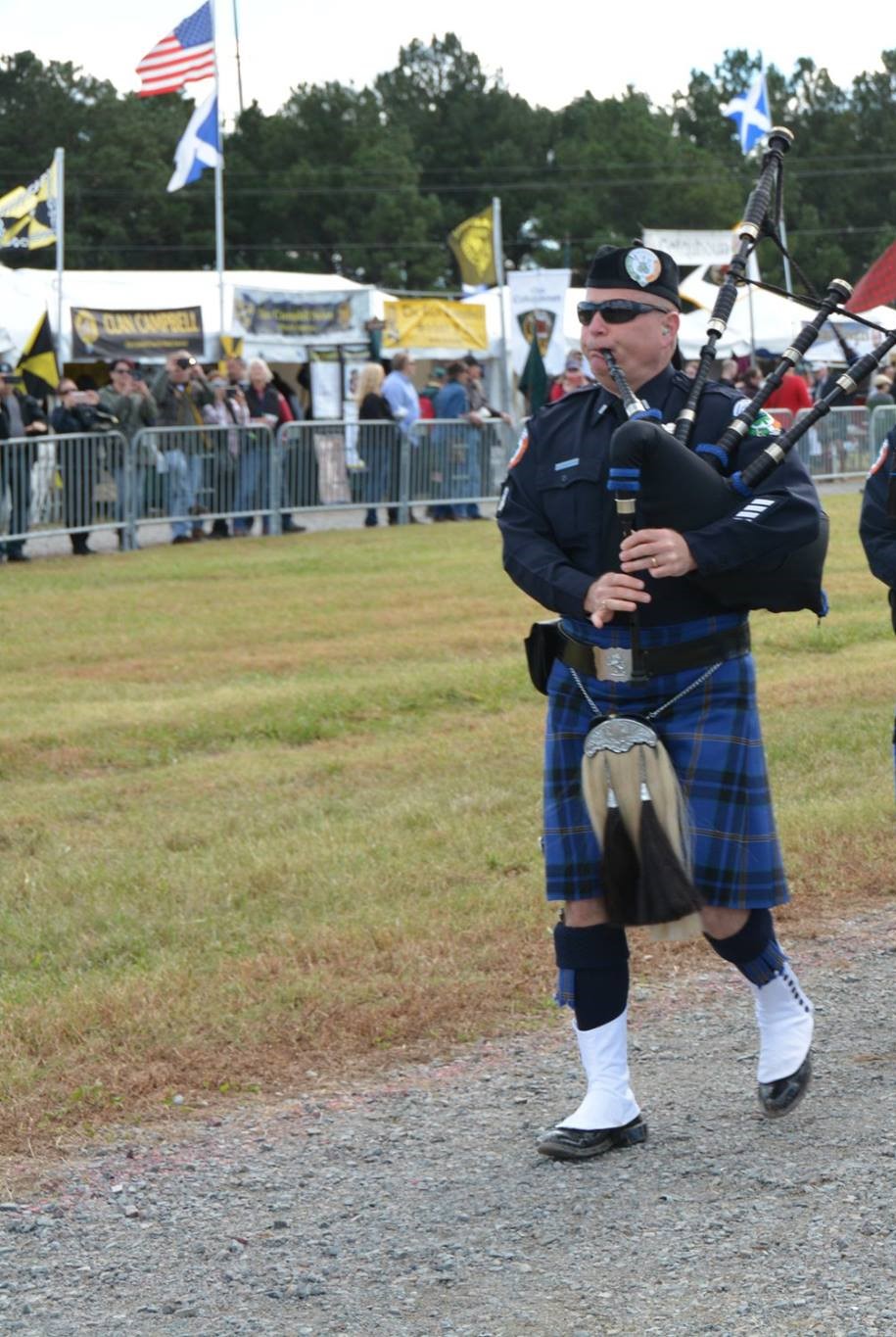 In 1994, after serving honorably in the United States Army for three years, Jodie began his service in Law Enforcement. His passion for law enforcement has taken him from the Petersburg Bureau of Police to the Prince George County Police Department. He serves as a Lieutenant and is a Shift Commander. Not only does he serve his county as a police officer, he serves the Commonwealth and Country as an Engineer Officer in the Virginia Army National Guard. In 2011, he deployed to Iraq where he served as a Platoon Leader with the 29th ID. He was honored to serve as the Company Commander of the 237th Sapper Company in West Point, VA. Recently, Jodie was promoted to the rank of Major and is currently assigned to the 276th Engineer BN as the BN Executive Officer.
Jodie became a member of MRPES in 2013 after learning of its mission and vision. Since joining MRPES, he has been an integral part to several society and band fundraising events. Due to his drive and zeal for the MRPES mission, he was nominated and voted as Trustee on the Board of Directors in 2016; he remains serving in this capacity. Jodie began his piping career on May 8, 2013 with the "blue book" from the National Piping Centre. Soon thereafter, he joined the MRPES Pipes and Drums. He frequently takes lessons from two local teachers/mentors, Chance Bell and Mary Wallace. Both are an inspiration to him. He has attended the annual Winchester Summer School sponsored by the National Piping Centre from Glasgow, Scotland almost every year since beginning his piping career. At this school, he has received instruction from the world's best pipers from Scotland, Ireland, and Canada. Their patience and love for piping resonates with all attendees.
In 2016, he was selected to serve on the Virginia State Police Pipes and Drums, which he holds in high esteem. Jodie has competed as a EUSPBA Grade IV Senior Piper in 2017 and 2018 at the Richmond games. He placed second in the 2/4 March on his very first attempt at competing. Jodie looks forward to competing more in the upcoming years. Jodie has served as the Pipe Sergeant since March 2019. Overall, Jodie is an asset to the MRPES as a Trustee and Pipe Sergeant because of his leadership ability, passion for the MRPES mission, and his piping abilities. He looks forward to working with and learning from the Drum Major, Drum Sergeant, and Pipe Major in order to continue to build upon the band's significant posture within our region. Last, and certainly not least, he is extremely thankful and appreciative of the support that he has received by his wife, Kay, who serves as a Tenor Drummer with the band.
In closing, Jodie encourages anyone looking to expand his or her horizons and is interested in being a part of the band to contact him or band leaders.